Delightful Holiday Themed Tea Lattes
Customers love all things spiced or pepperminty as the holidays approach. So get in the spirit of the season and dress up your tea lattes with holiday flavors!
With just 4g of sugar per serving, our tea latte mixes don't become too sweet when adding flavored syrups. In fact, they are designed to be customizable.
Maple Gold Turmeric Latte:
Real maple syrup is a perfect complement to our Two Roots Turmeric Ginger Latte.
Learn more about Two Roots Turmeric Ginger Latte Mix here!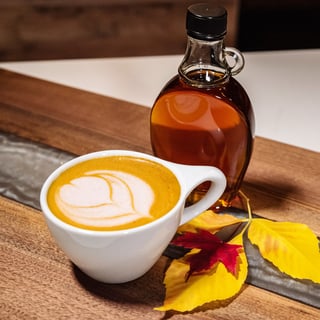 Gingersnap Chai Latte:
Spice up our Just Right Chai Latte with Ginger or Warm Spices syrup, or with a bit of freshly grated ginger and sprinkle of cinnamon.
More Just Right Chai Latte recipes here!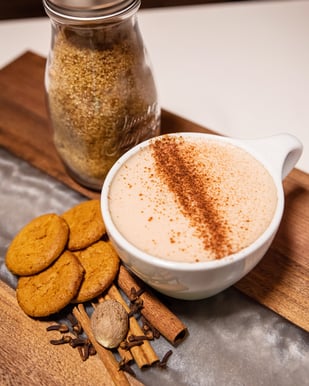 Peppermint Matcha Latte:
Add Peppermint syrup to a Nice Matcha Latte – bonus points for crushed candy cane on top!
More about Two Leaves' Matcha offerings here!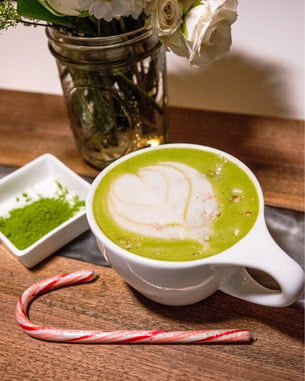 Just don't forget to list them on your menu board so customers know you are featuring them. And snap a pic of your creations and tag us @twoleavestea on Instagram. We can't wait so see what you make.